Current Available Positions
Buyer
RJ Recycling
– Parkersburg, WV
RJ Recycling, LLC, a West Virginia metal recycling company is seeking candidates for their Parkersburg facility to buy scrap metal. This position will report and interact with the Site Manager to achieve company objectives. RJ Recycling, a subsidiary of The ProTrade Group LLC, is a full-service scrap metal operation handling all grades of ferrous, nonferrous, and alloy commodities. 
What are the Role and Responsibilities? 
Develop relationships with current suppliers and generate new sources of raw material to supply plant requirements at competitive costs 
Establish key supplier partnerships and negotiate long term agreements and contracts 
Maintain pricing standards/models for purchasing scrap metal materials 
Assist in developing strategic plans for new business 
Coordinate transportation to ensure timely customer service of commercial accounts 
Purchasing both ferrous and non-ferrous metals 
Who are We Looking For? 
We are looking for someone with a bachelor's degree in a business discipline or a work experience equivalent in an industrial environment and who possess the following skills and attributes: 
Experience and knowledge in identifying ferrous and/or non-ferrous scrap metals 
Excellent written and verbal communication skills 
Strong organization skills 
Self-motivated 
Goal oriented 
Prior management experience is desired but not required 
Understanding of transportation and processing costs and the effect on profitability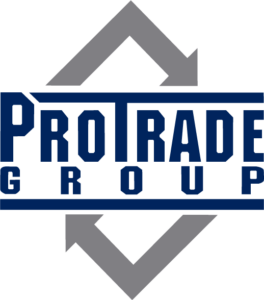 About The ProTrade Group
The ProTrade Group LLC, founded in 1994 and headquartered in Hudson, Ohio, is a management company encompassing a full service regional ferrous and non-ferrous scrap metal trading, processing and transportation, with locations in Ohio, West Virginia and Virginia. The Company has a strong North American trading presence from the Rocky Mountains to the Eastern Coast of the United States. Visit our websites at www.protradesteel.com.
Please use this form to apply for the position you are interested in.